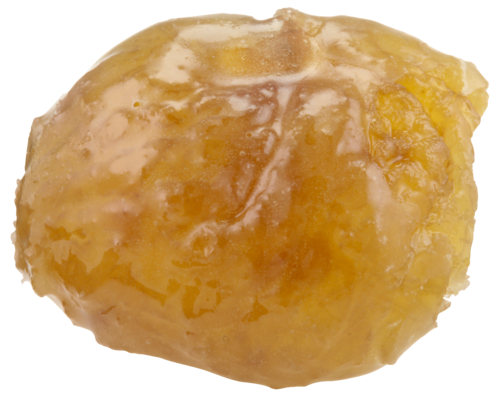 Big pieces of broken "Marrons Glacés"
"Marrons Glacés", slightly chipped during candying.
Candied Chestnuts with a thin sugar glaze.
Mellow texture.
The subtle note of Madagascar Bourbon vanilla beans enhances the flavour of the candied chestnuts.
Origin of Fruit: Turin or Naples.
Size: 18 to 24g.
Good value for money, only available on high season.
Shelf life: Best within 3 months (October to April) to 2 months (May to September).
Store in a dry place at + 6 to + 8 degrees C.
Packaging: the candied chestnuts are placed in cavity trays. Trays of 0.9 and 1,1 kg depending on size of fruit.
Packed 6 trays to a carton.