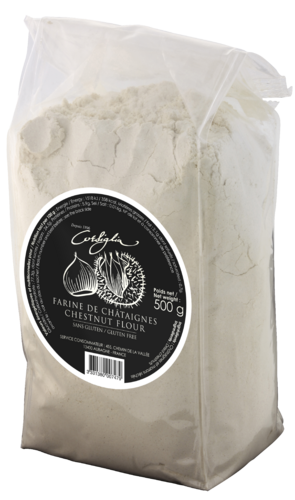 Sweet chestnut flour
Flour made with shelled and ground sweet chestnuts.
Texture: fine and homogenous powder.
Colour: buttermilk.
Sweet chestnut flavour with a subtle note of dried fruit.
Origin of Fruit: Italy.
For professional use in pastries, catering or restaurants.
Shelf life: Best within 12 months.
Preservation: Store in dry place.
Packed in 500-g cello bags.
Packed 9 bags to a carton.