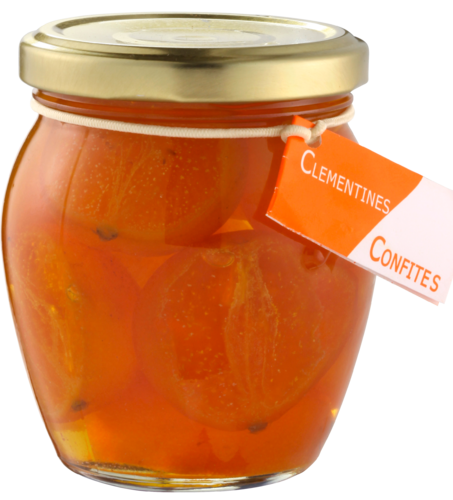 Candied clementines in syrup-jar
Half-clementines candied in syrup.
Mellow texture.
Clementine flavour, no bitterness.
Origin of Fruit: Spain.
Size: 12g
For use in retail stores: pastry shops, fine-food shops, and delicatessen.
Shelf life: Best within 3 years.
Preservation: Store in the refrigerator after opening.
Packaging: 150-g jar of candied chestnuts
Packed 12 jars to a carton.