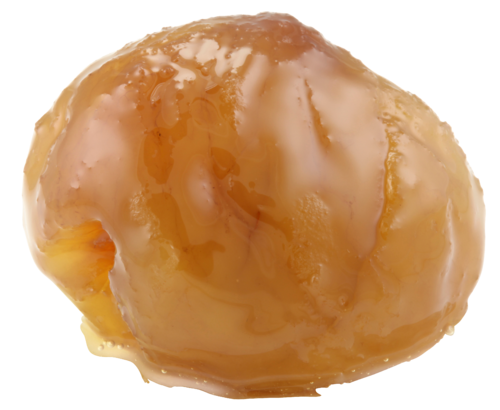 Large broken candied chestnuts in syrup
Whole, slightly chipped Candied Chestnuts in syrup.
Mellow texture.
The subtle note of Madagascar Bourbon vanilla beans enhances the flavour of the candied chestnuts.
Origin of Fruit: Turin or Naples.
Size: 18 to 24g.
Uses: Sale for professional uses such as pastry decoration and fillings and for ice cream makers.
Shelf life: Best within 3 years.
Preservation: Use the chestnuts in pastries or ice cream after opening the tin box.
Packaging: 5/1 metal tins (net fruit 3 kg + 2 kg of syrup).
Packed: 4 5/1 tins to a carton.