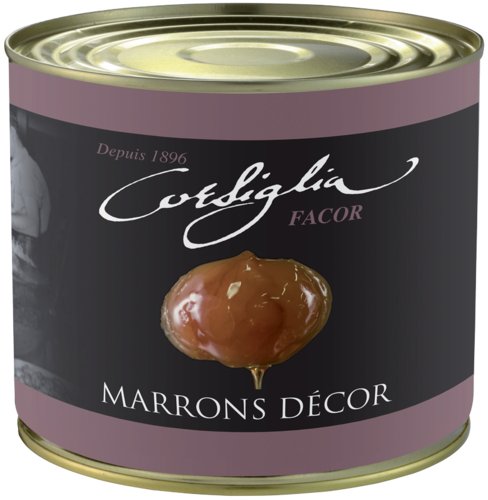 3/1 tin small decorative candied chestnuts
Small candied chestnuts Décor are available in 3/1 tin cans in their candying syrup with a Madagascar Bourbon vanilla pod.
Weight: net fruit 1,650 kg + 1,350 kg syrup to a can.
Labelling: ingredients, batch number and "Best Before" date.
Packed : 8 tin cans to a carton.