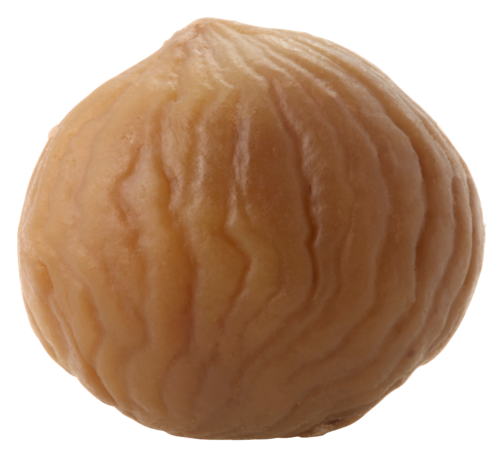 Steamed chestnuts
Shelled chestnuts, stewed in unflavoured water.
Colour: light brown
Blanched fruit texture.
Chestnut taste
Origin of the Fruit: Collobrières which is a nice and typical village in the south of France where the chestnuts trees gives a wonderful and tasty fruit.
Size : 10/12g.
Shelf life: Best within 3 years.
Preservation: Use chestnuts in confections after opening.
Packaging: 3/1(2,5 kg) or 4/4 (1 kg) tin cans.
Packed: 8 3/1 cans to a carton.
12 4/4 cans to a carton.