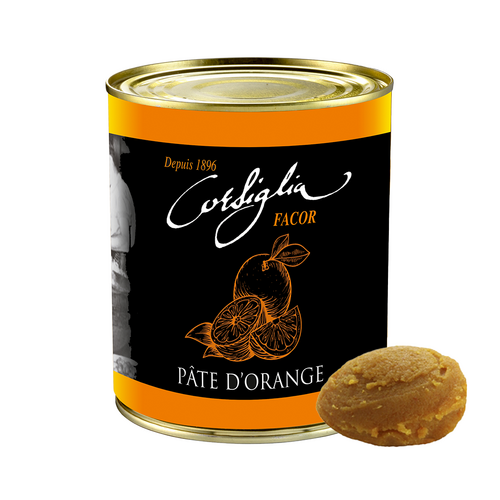 Orange paste
Confection with a firm and smooth texture made with candied orange peel.
Colour: light orange
Candied orange taste, no bitterness.
Origin of Fruit: Spain
For professional use in pastries, ice cream and chocolate.
Shelf life: Best within 3 years.
Preservation: Use orange paste in confectionary shortly after opening.
Packaging: 4/4 (1kg) tins.
Packed: 12 4/4 tins to a carton.