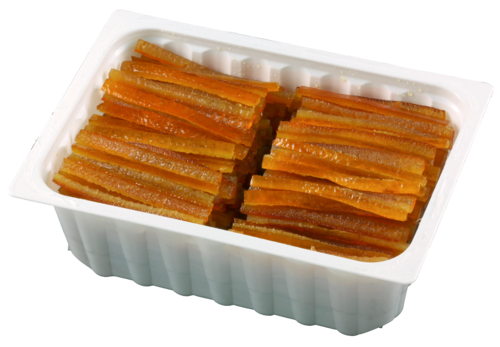 Straight candied citrus slivers in kg tray
The candied orange and lemon peel sticks arranged on a tray (sizes ranges from 7.5 to 8 cm) are packaged in white thermoplastic trays.
This type of packaging guarantees optimal freshness.
Labelling: ingredients, batch number and "Best Before" date.
Packed: 12 trays to a carton.